Easily track and schedule your billing rates.
Inflation is up. Construction costs are up. Salaries are up.
Are your billing rates keeping up?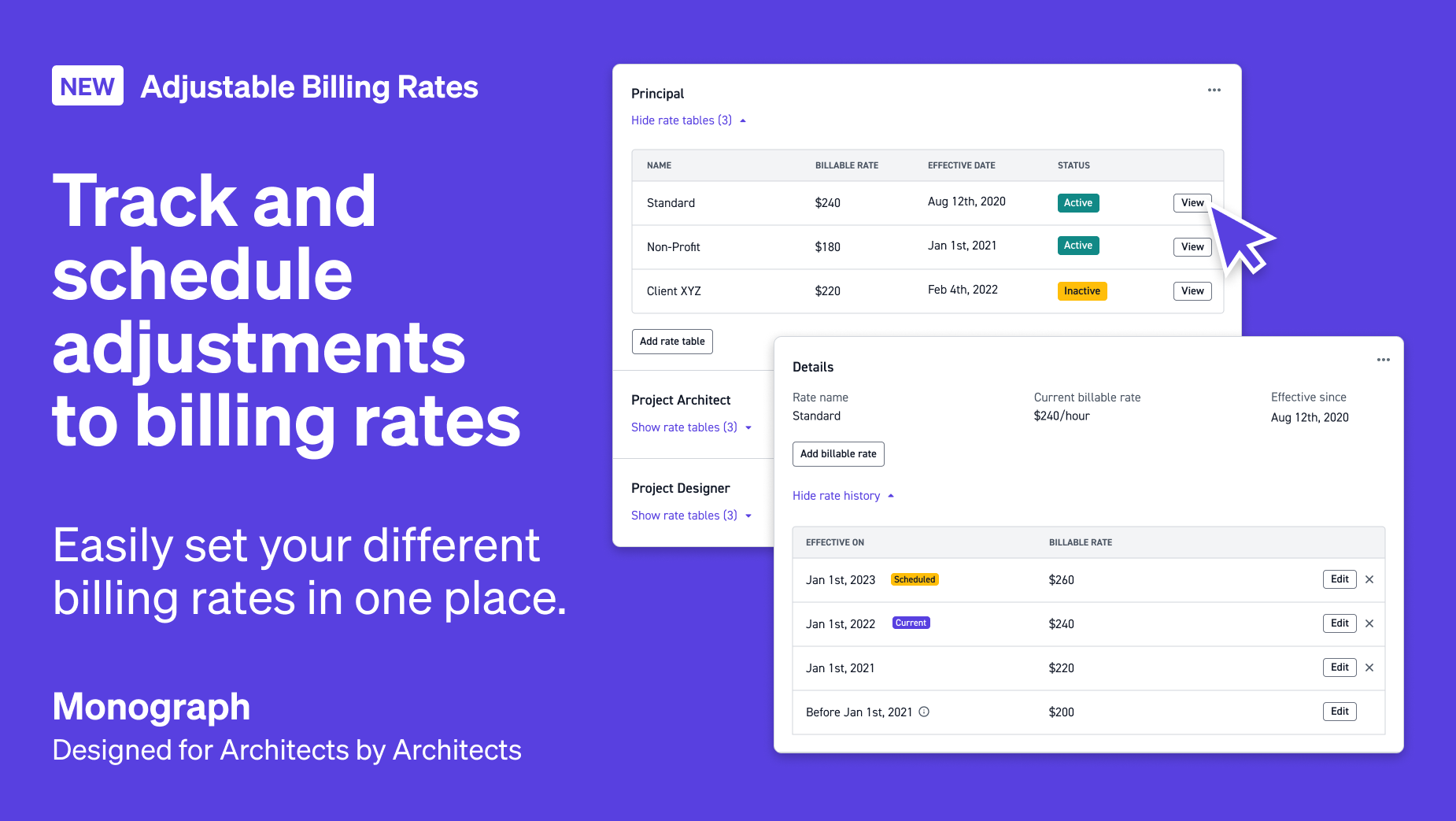 We are rolling out Adjustable Billing Rates to all customers over the next few days.
If you are planning to increase your rates this year, you will be able to:
Schedule and update your billable rates across projects from one central location.
Track variations to your billing rates, such as standard, discounted, or client-specific rates.
Improve your decision-making with more accurate reporting based on your future billing rates.