Instantly send multiple invoices to Quickbooks Online.
We're on a never-ending mission to save you time. Now you can batch send invoices to QBO without clicking into each invoice.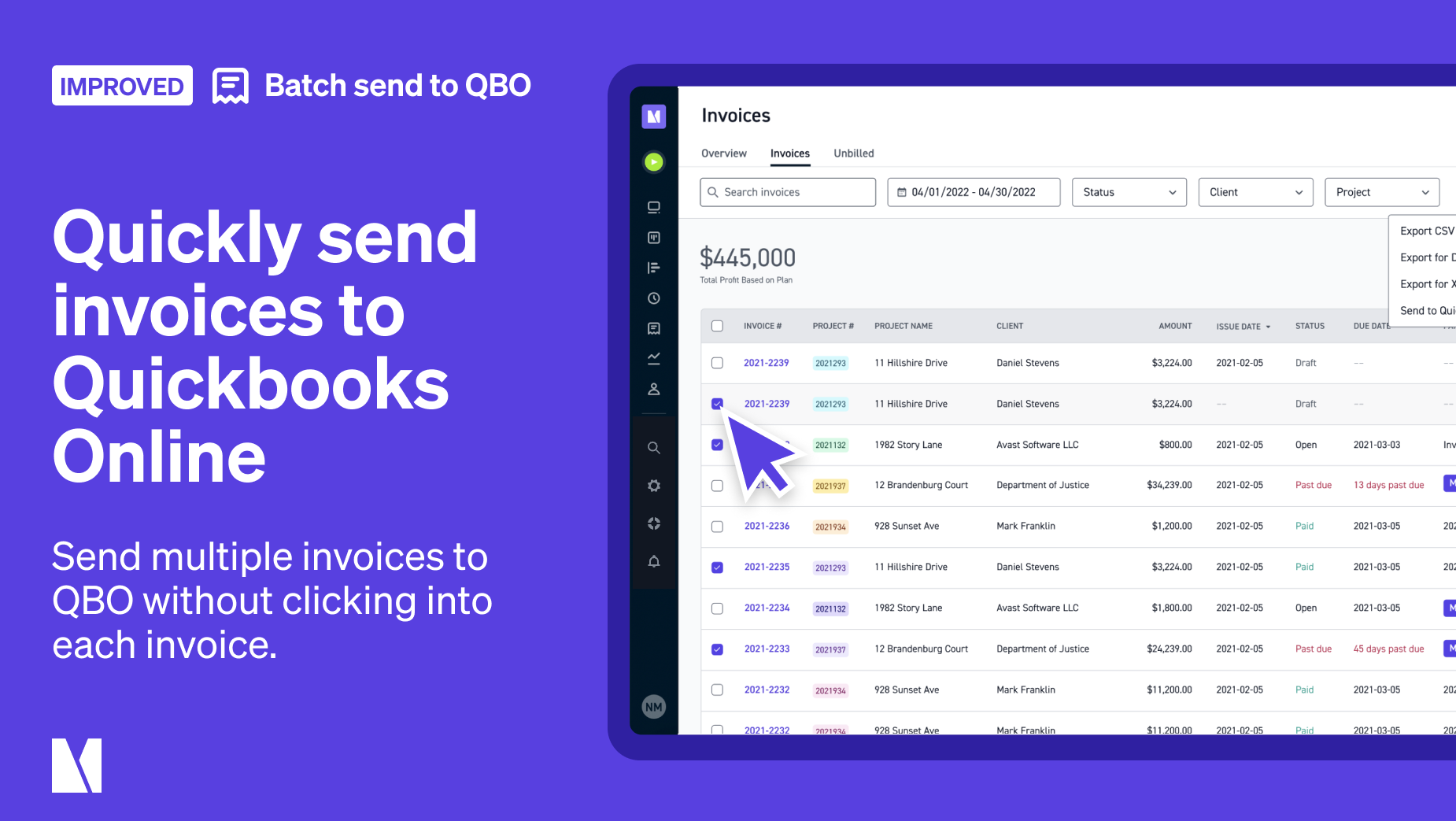 To send multiple invoices to QBO, go to Invoices > Invoices or
click here
and then:
Use the checkboxes on the left to select your invoices.
Click Actions (top right) and choose "Send selected to Quickbooks online"
Note that this function is only applicable to users that have connected Monograph to their QBO account.