Reduce payment convenience fees for your firm by including those fees in your client invoices.
Select whether convenience fees are covered by your firm or your client. But don't worry, it's not a global setting. You can change these selections from one invoice to the next so that you make the decision that works best for you.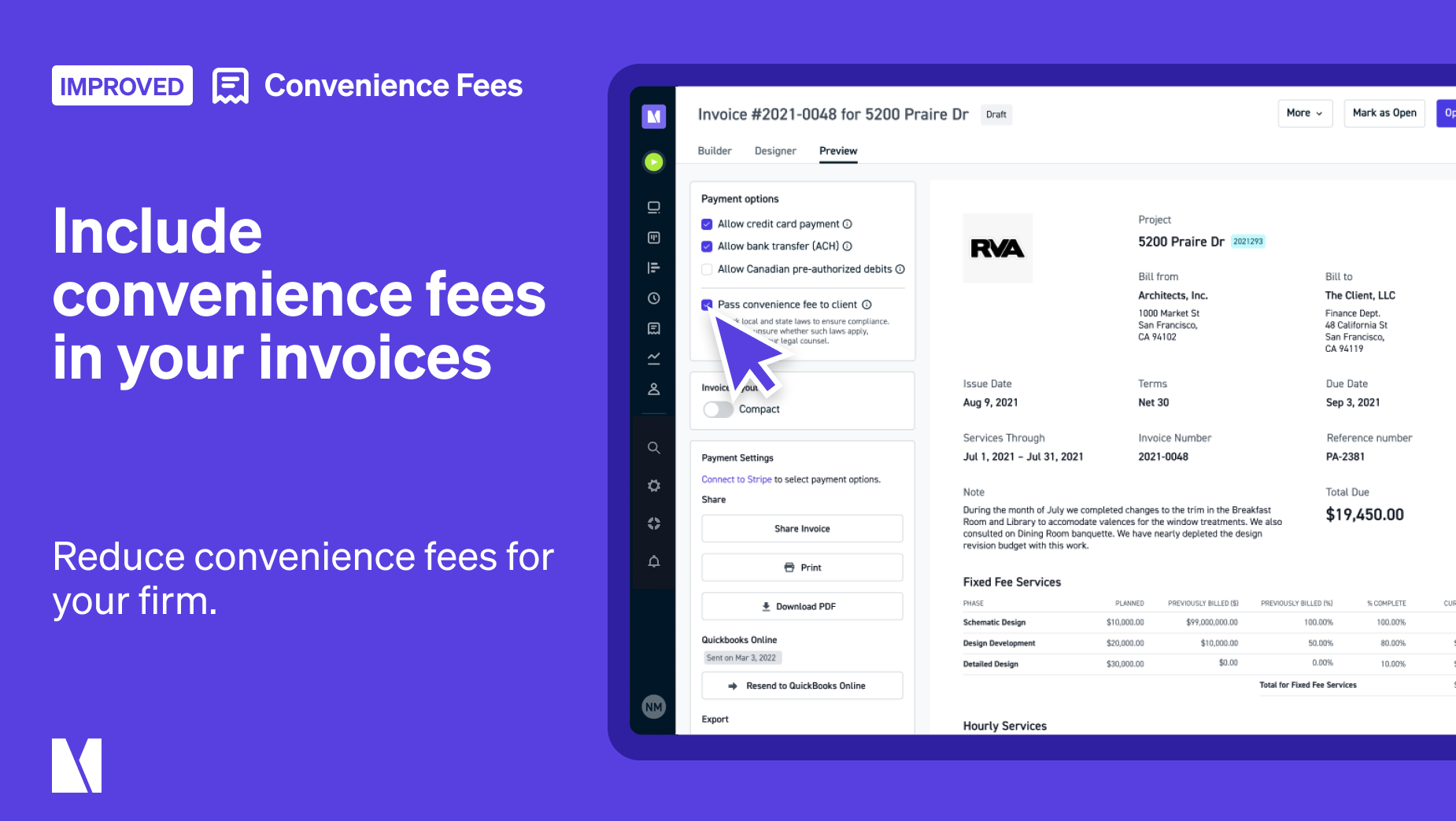 To accept online payments and add convenience fees to your invoices:
Be sure that you've integrated your Stripe account so that you can accept online payments.
Select whether or not you'd like to "pass convenience fee to client" when previewing your invoice.
After accepting online payments, you can track convenience fees by going to Invoices > Invoices in your account.