You asked and we answered! Here some of the new updates we've been working on the last couple of months!
See your team's utilization rate against a target.
Utilization rates are an important metric for A/E firms. They define how your team divides their time among billable and non-billable work, making it easy to identify areas for improvement.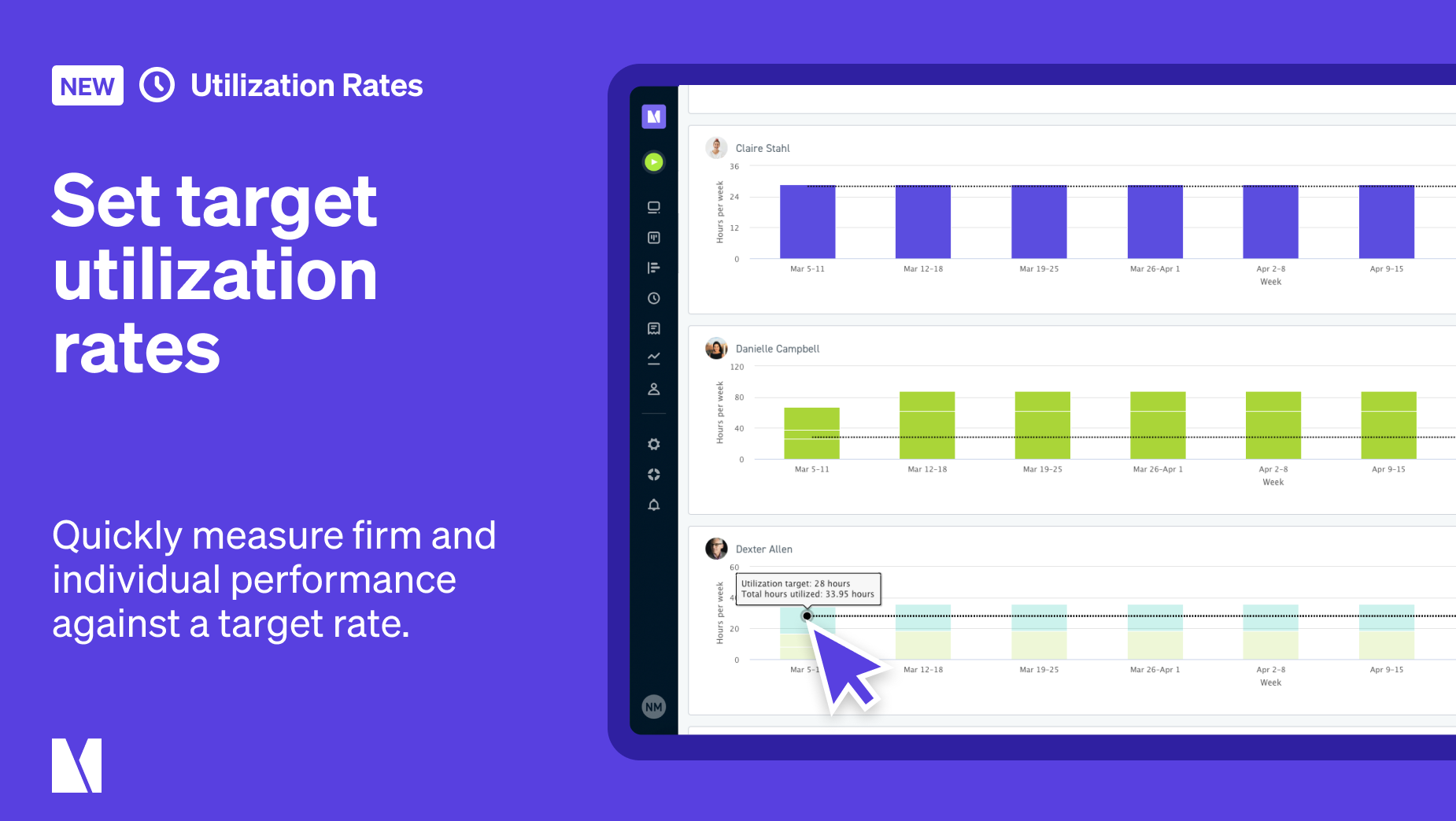 Now you can set target utilization rates at a firm and individual level to quickly measure performance and optimize time across your team.
Go to

Settings > App Defaults > Utilization Rate

to set your firm's target utilization rate.
Go to

Directory > Select a Team Member > Utilization Rate

to set an individual's target utilization rate.
Easily see and measure performance against target utilization rates in the Team Forecast report (

Reports > Team > Team Forecast

).
Easily add attachments and time log data to your invoices.
We hear you! Invoices often require additional information beyond itemization. Sometimes clients want more in-depth data like time logs. Now you can consolidate all of that information into a single invoicing package for your clients.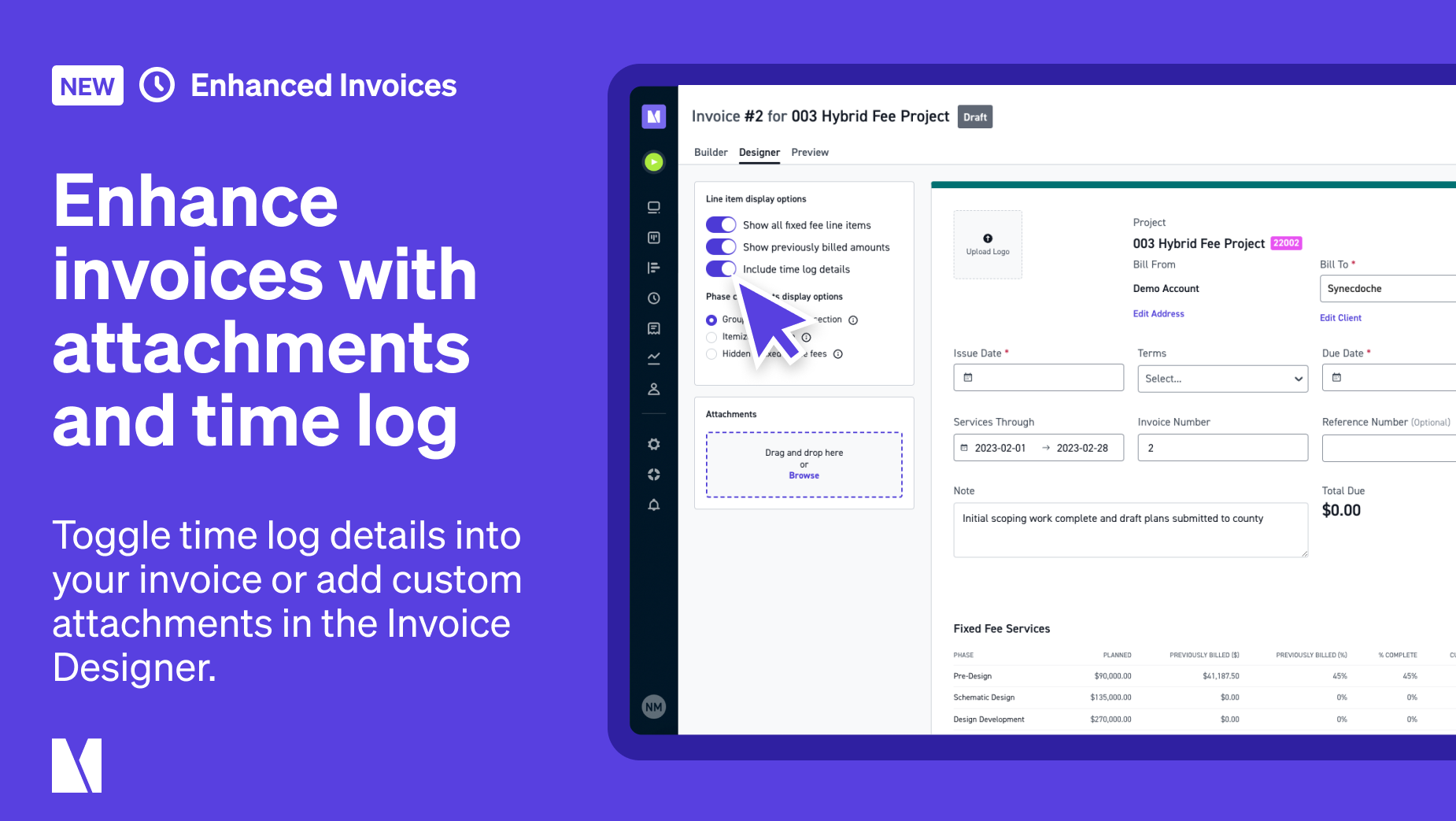 When you go to your Invoice Designer, you'll notice that Monograph has made it easy for you to:
Drag and drop any attachments to invoices. This is great for things like Consultant Invoices that are being passed onto the client.
Include time log details like activities, notes, rates, and hours specific to the date range of the invoice.
Does Monograph seem faster to you?
That's because it is! Monograph has a list of enemies that include "slow" and "clunky" - they will never be associated with your vocabulary in Monograph if we have anything to do with it!
Our engineering team recently deployed a series of upgrades that boosted the speed and performance of Monograph by 10-25% across the platform.
Monograph? More like Mono-flash! 🚀