new
Projects
Invoices
Directory
Simplify and consolidate consultant bill management.
We know that consultants are a key factor in managing your projects effectively. That's why we've continued to simplify your consultant workflows in Monograph: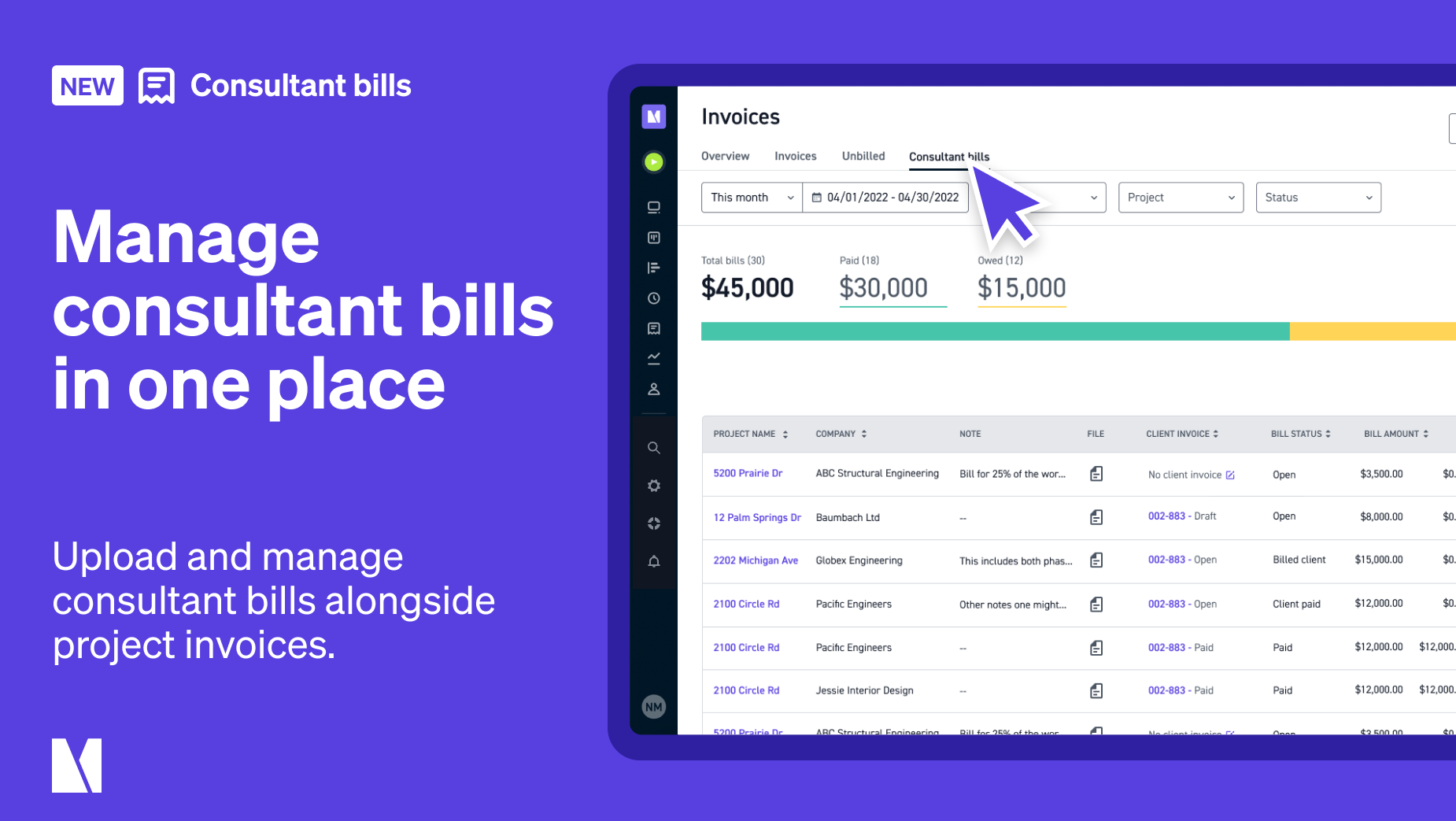 Consolidation at its finest - manage consultant bills alongside project invoices!
Here are some tips to make your consultant bill management more seamless:
When uploading a consultant bill, select "Pay when paid" as a due date.
Use the "Client Invoice" column in the consultant bills tab to identify whether a project invoice has been paid, so you can then pay your consultants.
Return to the consultant bills tab for end-of-year taxes to quickly determine total payouts for each consultant.