Deliver your projects on time and on budget.
A single report to help firms evaluate a project's budget and timeline performance?
They said it was impossible.
They said it couldn't be done.
They said it would take decades.
Well, they didn't realize how devoted we are to helping you thrive on every project!
(Okay, okay, "they" might just be our internal dialogue…😂)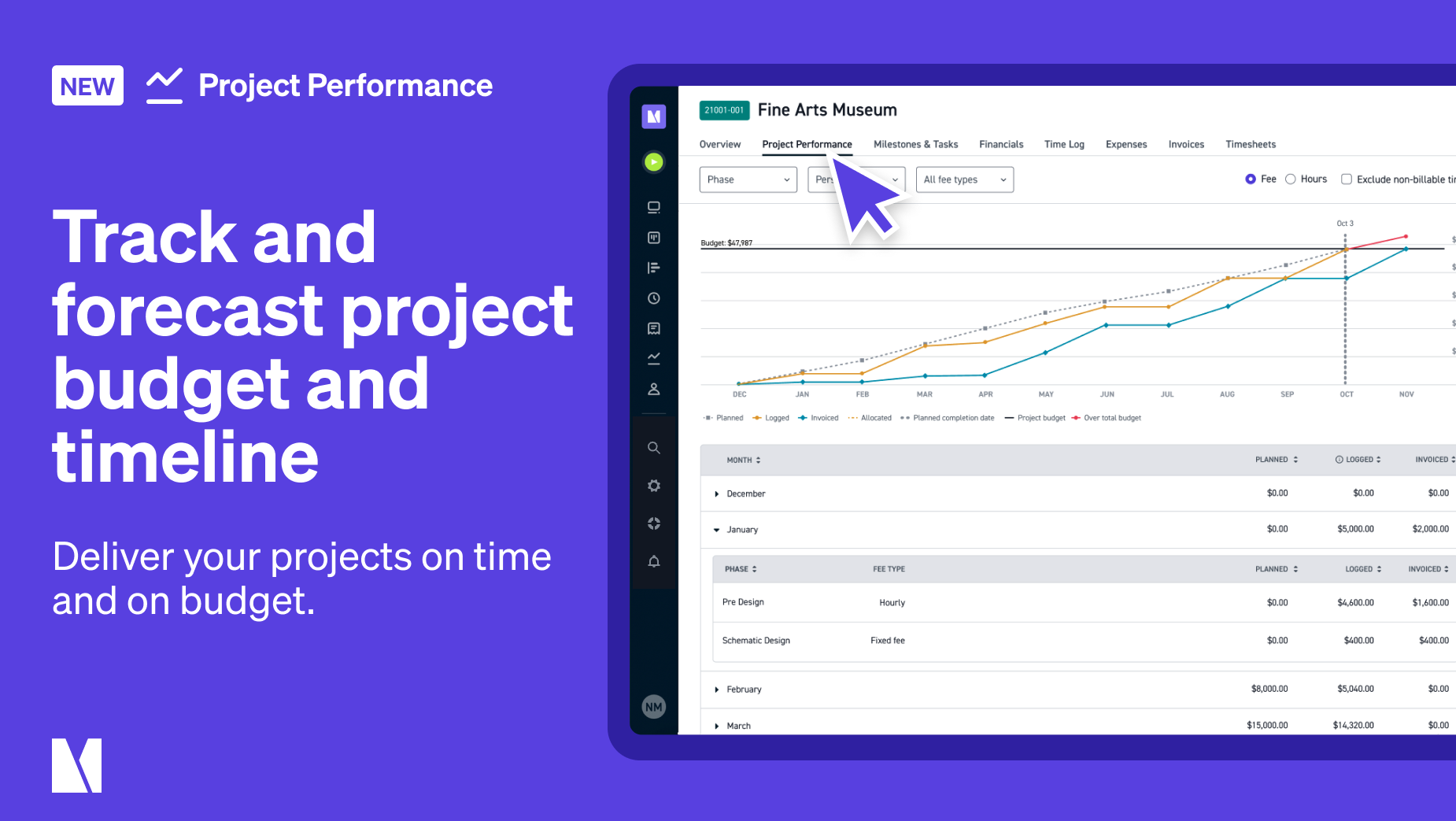 Use the Project Performance report to:
Review current and forecasted project hours and fees.
Track the cumulative flow of fee and hours across each project.
Monitor planned, logged, and invoiced fee and hours across project timelines.
Jump into the "Project Performance" tab of any project to quickly evaluate progress.
Making sure "they" don't get in your way,
Monograph