Retainers are a powerful tool with significant financial benefits for your firm.
Now you can easily collect, track, and apply retainer fees in Monograph!
Why should you use retainers?
Helps establish client commitment for your services
Ensures a pool of funds to draw from for payment
Builds trust between you and your client
Reduces your time to get paid
Stabilizes cash flow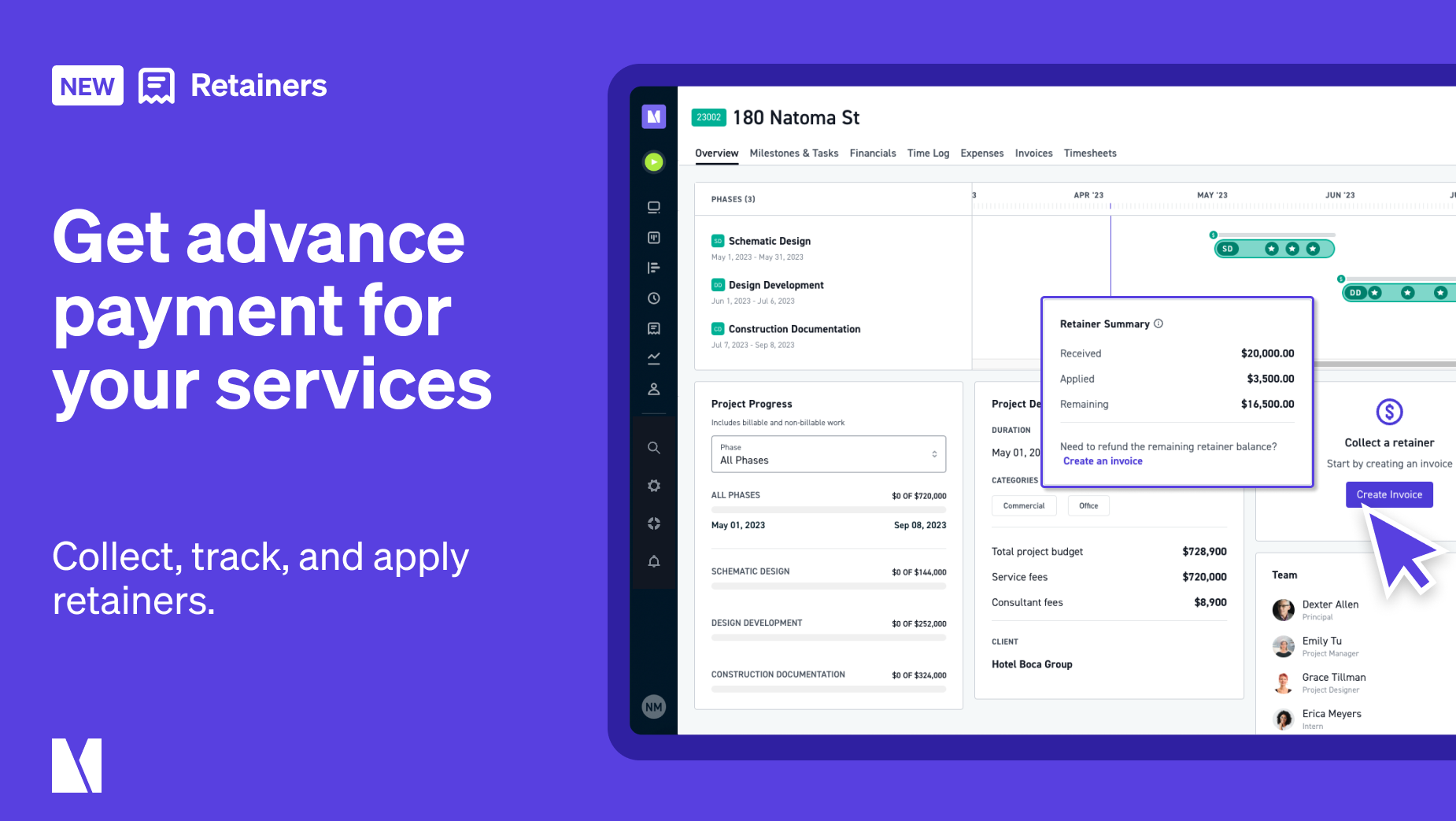 Here's how to begin collecting retainers:
Go to the Project Overview in the project you wish to collect a retainer
Click the Create Invoice button in the "Collect a Retainer" container
Confirm "Invoice number" and "Services through" dates (which can be hidden on the retainer invoice)
You will then be taken to the "Other Items & Retainer" tab where you can click Add Retainer and specify an amount and description
Finalize details and styling in the "Designer" and "Preview" tabs to complete your retainer invoice
Once paid, you have the option to apply retainers to any project invoice thereafter!
Your partner in getting paid and retained,
Monograph